Straight, white, and cavity-free teeth are the epitome of a healthy smile, and achieving this takes a little work from both you and your dentist. Decent oral health comes as a result of brushing and flossing daily and seeing your lovely dentist twice a year. Beyond preventative dental care, cosmetic procedures such as teeth whitening can be easily accomplished in office in a couple of visits. Having white and healthy teeth takes relatively little effort; it's straightening teeth that may take a little more work.
If you've been considering straightening your teeth for the first or even the second time — after the middle school braces were a bust — Zen Smiles Miami has a solution for you! At Zen Smiles Miami, the focus on preventative dental care and education is what brings the best in optimal dental health. Find a myriad of treatments from cosmetic dentistry including teeth whitening and Invisalign to family dentistry, dental implants, and gum disease treatments. Follow along in today's post as we examine Invisalign and how it can help straighten you out!

Invisalign is here for simple straightening to more complicated fixes.
What is Invisalign?
Invisalign is a revolutionary type of orthodontics that straighten teeth without the traditional method of metal braces. The aesthetics of metal braces has always been a downfall of orthodontics — they're bulky, a bit unsightly, and everyone can see them. Invisalign differs in that they're clear plastic retainers that guide your teeth into a straighter pattern and are comparably more attractive and go undetected.
What Can Invisalign Treat?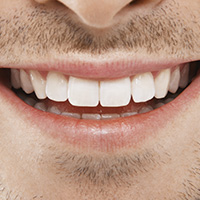 Invisalign has seen innovation since its inception and can treat a myriad of different smile concerns. The disconnect between Invisalign and traditional braces is that some think Invisalign can't treat their issue, but more often than not, it can.
Overbite – If you have an overbite where your top set of teeth overlap the bottom, Invisalign can help fix this bite pattern.
Underbite – When your bottom teeth are in front of your top teeth, this is considered an underbite. Invisalign treats underbites, however, more advanced issues may require surgery.
Crossbite – A crossbite has a mix of teeth that sit inside your lower teeth and upper teeth. A crossbite can cause additional issues than just the aesthetics because the teeth can wear down and chip more easily. It can also cause the gumline to recede and create small chips that eventually lead to bone loss. Invisalign is great for some crossbites, but always see a skilled dentist such as us at Zen Smiles Miami.
Gap teeth – This type of issue is when teeth are present with a large gap between two or more teeth. Food easily gets stuck and can cause gum tenderness and may lead to gum disease. Invisalign treats gap teeth with an experienced dentist.
Having straight teeth is not only aesthetic — it can improve on regular dental care practices and minimize tooth decay. Invisalign is a great option for those looking for orthodontics apart from braces and can treat most bite patterns.
Stay tuned for part two as we look further into how Invisalign can help!
For more information on Invisalign or to schedule a consult, contact our office today!